The Arc's 2013 Giving Appeal is underway!
This year's Giving Appeal is "Strengthening Families and Communities," and is in honor of all our families whose lives have been challenged and enriched by the birth of their children with disabilities. It is also in honor of this community that has embraced these families and the mission of The Arc.
Ron and Donna Coderre of Putnam return as the General Chairpersons for The Arc Quinebaug Valley 2013-2014 Giving Appeal. Last year the couple led the campaign for the first time and was moved by the generosity of the community in its support of The Arc and its programs.
Joining Ron and Donna Coderre will be a group of community volunteers on the Giving Appeal Committee: Warren Scholl, President/CEO CorePlus Federal Credit Union; Meg Popiak, and Liz Zachow, CorePlus; Ronald Robinson, Retired, Rogers Corporation; Joshua Peach, Honora Butts, and Lorraine LaGarde, Board Members; and Misty Bennett, Staff Giving Chairperson.
You can help us reach our goal of $20,000 by partnering with The Arc. Your investment will directly provide critical services and resources. The Arc maintains a high degree of excellence in the delivery of these services but we need your help. Make a difference in someone's life by joining with us in "Strengthening Families and Community." Take the next step, a gift of any size is meaningful and is tax deductible to the fullest extent of the law.
For more information, read our Appeal Brochure by clicking here and read our Appeal Letter by clicking here or contact Emily Groves at 860-774-2827.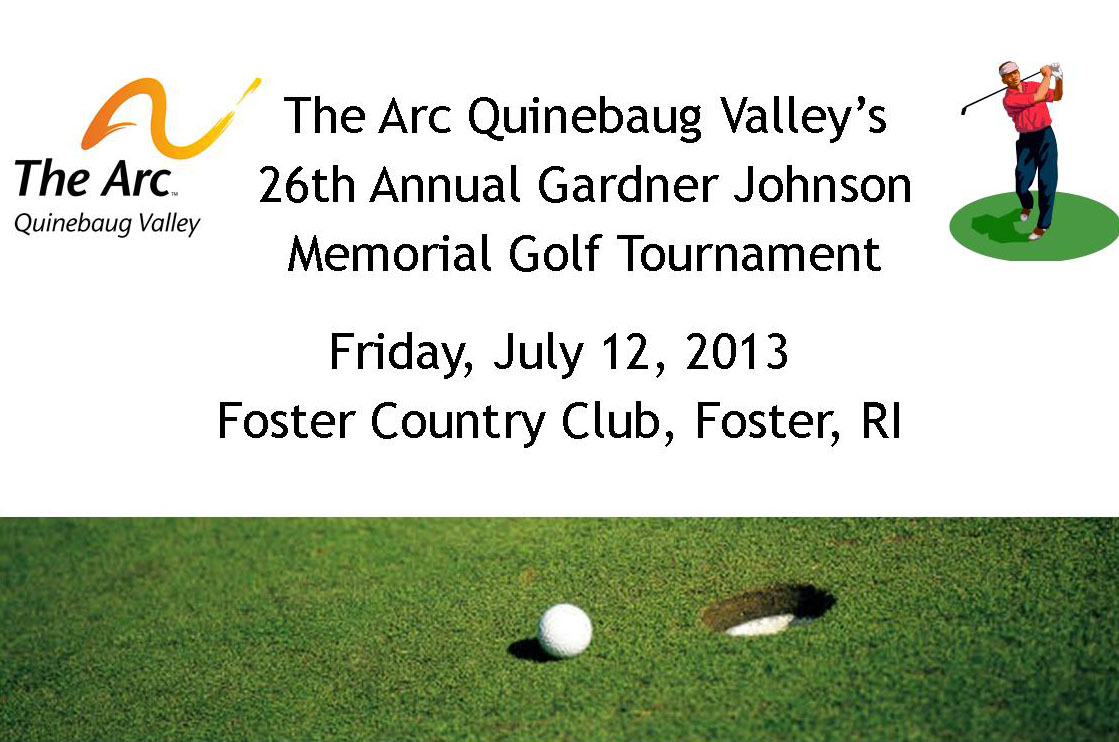 Enjoy a great day of golf and raise funds for a great cause! Please join our tournament by golfing or becoming a sponsor. Our tournament features hole in one prizes, including a new car, a raffle, hot dogs on the turn and a steak dinner after the game. For more information about our tournament, click here to read our letter and click here to view our Golf 2013 packet, or contact Sandi Riemann at (860) 774-2827 or sriemann@qvarc.org.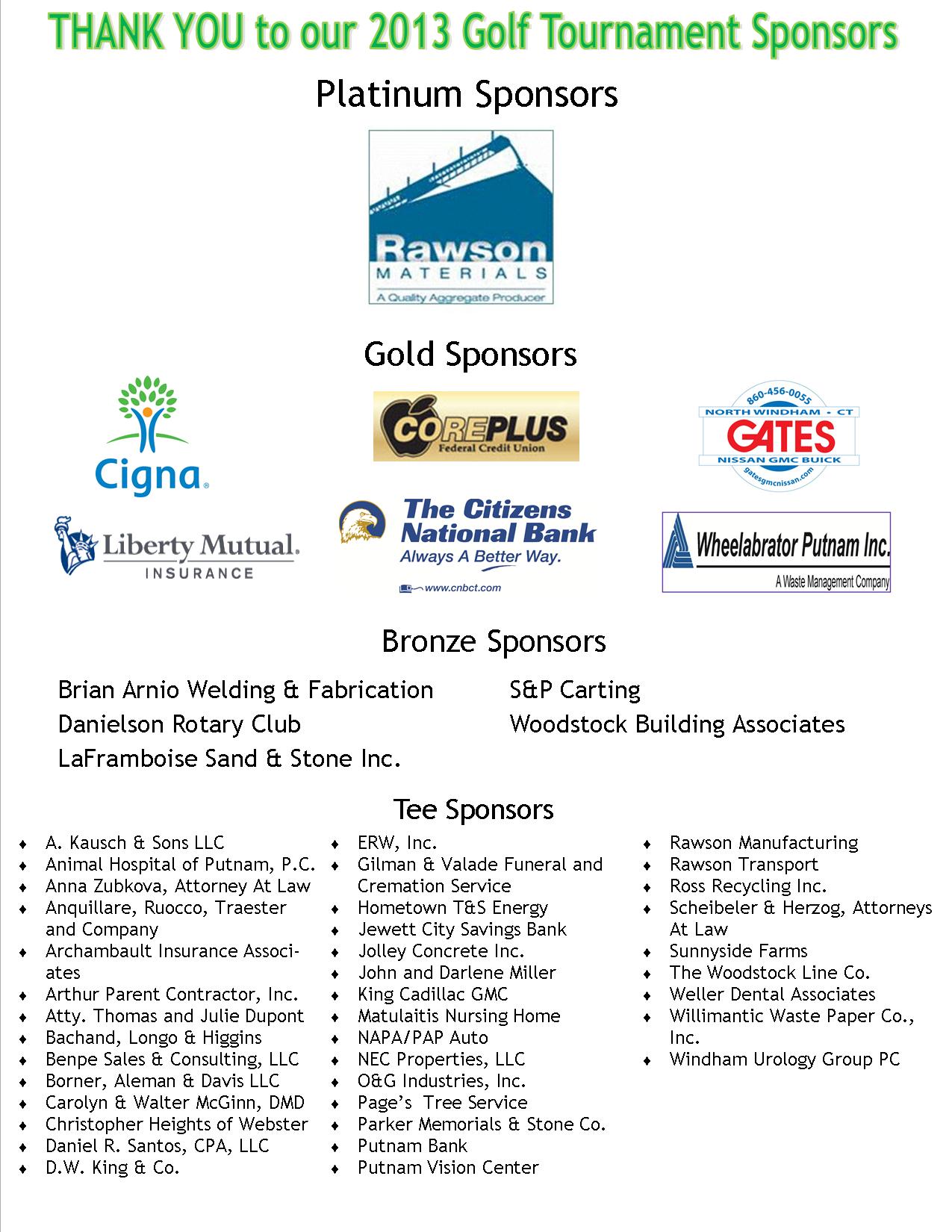 The Ducks are ready for Race Day ... Are You?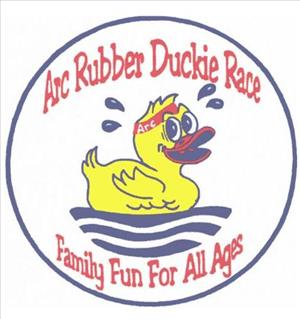 The 16th Annual Arc Rubber Duckie Race will be held Sunday, August 11, 2013 in Rotary Park in downtown Putnam, in conjunction with Putnam's Annual Car Show!
Click here to view our list of 50 great prizes for the 2013 race!
For information on how you can join our race through a donation of a raffle prize or a sponsorship, read our letter by clicking here and view our sponsorship packages by clicking here.
Click here to view our Rubber Duckie Race brochure.
The Arc's annual Rubber Duckie Race is one of the agency's most successful fundraisers, raising almost $20,000 each year. Just as important as the money raised, is the community awareness that comes as a direct result of all the publicity and the event itself for our programs and services. All proceeds from the race go directly to the services that support individuals with intellectual, developmental, and other life-affecting disabilities here in Northeastern Connecticut. We are very grateful to the business community for their support. All of the 50 + prizes are donated by our community supporters.
The race is held on the Quinebaug River in Putnam at Rotary Park. The ducks are made of rubber like the ones kids play with in the bathtub. Each duck has a number on the front which corresponds to a number on a ticket. A large pay loader truck is filled with the sold ducks that are then dumped into the river from the bridge on Bridge St. The ducks float down a raceway constructed of foam barriers. About 200 yards down they cross the finish line and are retrieved one at a time by the Mayor of Putnam and bagged in numbered bags. The ducks are then brought up to the shore where they are matched with the corresponding prize.
We will have games and activities for the kids as well so join us for a fun-filled day with something for everyone in the family.
For more information about the race, the prizes or to adopt as many ducks as you like for $5.00 each call The Arc's Development Office at 860-774-2827 or email llamoureux@qvarc.org.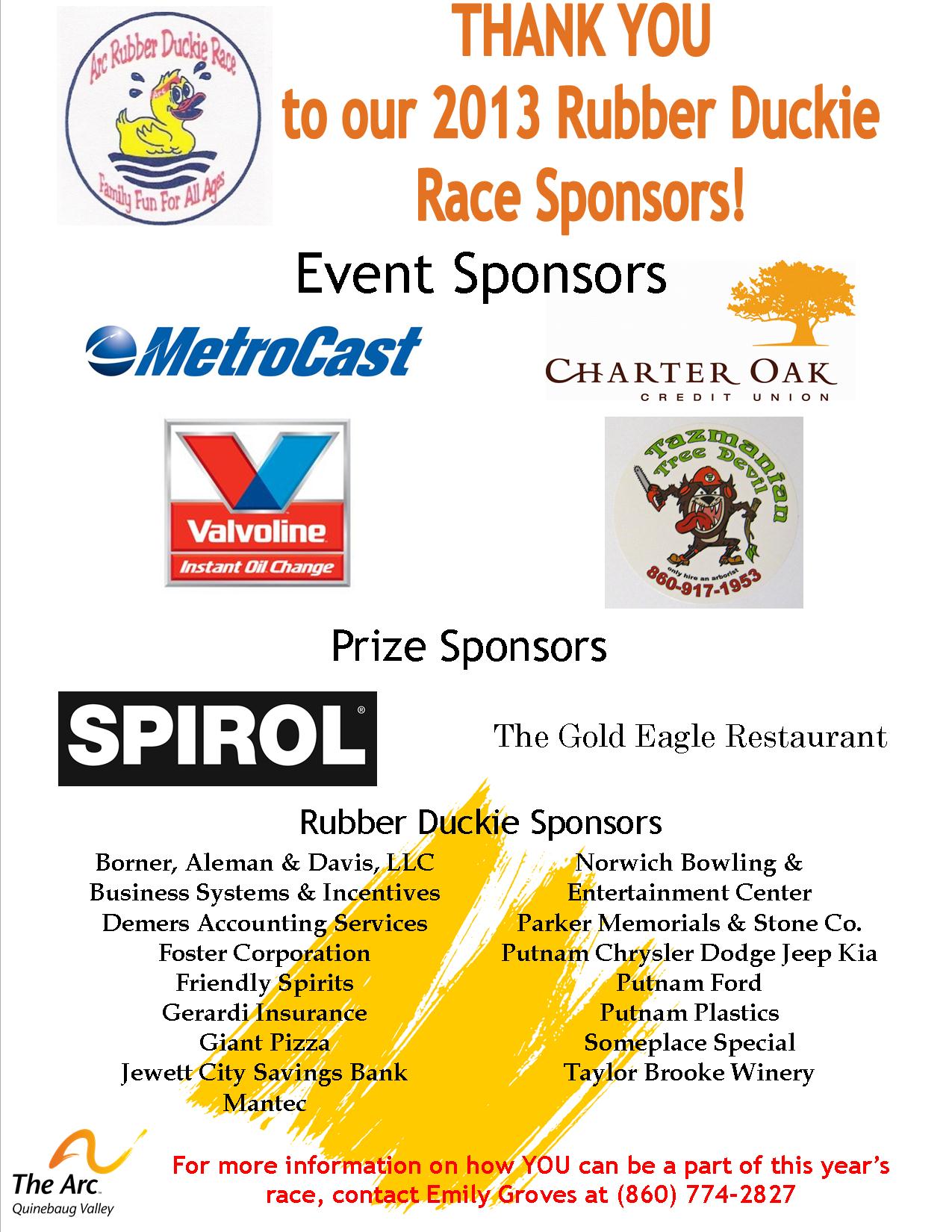 THANK YOU TO EVERYONE WHO SUPPORTED OUR 2012 EVENTS!
For a list of our 2012 supporters, click here.
THANK YOUtha