SAVE THE DATES FOR UPCOMING 2015 FUNDRAISER EVENTS!
August 9, 2015: The 18th Annual Arc Quinebaug Valley Rubber Duckie Race
Click HERE for information on Sponsorship Opportunities:
Click HERE for Available Ticket Locations & a THANK YOU to our Sponsors!
To stay informed about the above fundraiser events, to ask about future sponsorship, or to get involved, please contact Crystal Simonson at csimonson@qvarc.org or Sandi Riemann at sriemann@qvarc.org. Both can be reached by phone at 860-774-2827. This webpage will also be updated as more information is available and the events get closer! You can also follow The Arc Quinebaug Valley on Facebook for regular updates on our events, programs and news: click here.
*******************************************************************************
A GLIMPSE INTO OUR 2015 EVENTS THAT ALREADY OCCURRED OR ARE IN PROGRESS:
The 28th Annual Gardner Johnson Memorial Golf Tournament
July 10, 2015
The Arc Quinebaug Valley would like to extend a heartfelt THANK YOU to everyone who made this golf tournament a huge success! This event was held on July 10, 2015 at Foster Country Club in Foster, RI. Prizes were offered to the top finishing teams, as well as other contests throughout the play - closest to the pin, betting hole, and skins. This year's tournament featured a chance to sink a hole in one on Hole 18 to win a car. Our raffle offered even more chances to win some great prizes, which were donated by local businesses, community members, committee members, and arc employees.
With a score of -13 on the Par 72 Foster Country Club course, the Gerardi Insurance Services, Inc. foursome of Matt Desaulnier, Ed Desaulnier, Kevin Marcoux and Bob Bernier took first place. Second place winners were Greg Martell, Jim Scheibeler and Ray Duchesneau, also with a score of -13. The Wireless Zone foursome, Dave Haggett, Joe Salan, Mike Beausoleil and Ryan Herrick, took third place with a score of -13 as well!
The Annual Gardner Johnson Memorial Golf Tournament is a major fundraising event for The Arc and is well known in the community. People seem to really look forward to this event and for that we are truly thankful, as proceeds directly benefit programs at The Arc Quinebaug Valley. As always, we would like to express our gratitude to our community of players, volunteers, staff, participants, donors, and sponsors for supporting our success!
We have a variety of sponsorship levels to suit any business need. Participation in the tournament ensures presence in The Arc's extensive advertising campaign prior to and at the tournament.
For a list of our 2015 Tournament Sponsors, please click here!
To view picture from this event, please visit our photo gallery.
We hope to see you at our 2016 tournament event!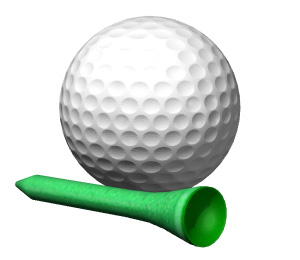 *******************************************************************************
The Arc's 2015 Giving Appeal is underway!
Please consider supporting our Annual Giving Appeal. As our agency expands, our programs advance, and goals are being reached, The Arc continuously strives to maintain a high degree of excellence in our delivery of services, but we truly need your help, as we always want to improve and strengthen our capabilities to ensure success!
This year, we focused on one individual in particular for our annual appeal letter, as she has been an inspiration not only to our agency, but to the community. In our appeal letter, we would like you to meet Gloria. She moved into an apartment which was enhanced with assistive technology, with the support of The Arc, and has shown extreme growth and independence by doing so. We are very proud of her, and we believe she is a true advocate for other individuals with intellectual and developmental disabilities.
To view our annual appeal letter, please click here.
We truly appreciate your support in making a difference in someone's life!
Donations to the 2015 Giving Appeal can be sent to The Arc Quinebaug Valley, 687 Cook Hill Road, Danielson, CT, 06239. (Please indicate that your donation is for The Giving Appeal when mailing any donation).
Should you have any questions, please do not hesitate to contact Crystal Simonson at 860-774-2827.
*******************************************************************************
THANK YOU TO EVERYONE WHO SUPPORTED OUR PAST EVENTS!
YOU MADE A BIG DIFFERENCE!
For a list of our 2014 supporters, click here.
For a list of our 2013 supporters, click here.
For a list of our 2012 supporters, click here.
THANK YOUtha