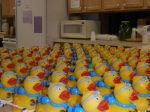 Getting our "ducks in a row."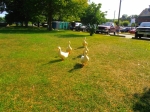 When we arrived to set up in the morning, these ducks showed up to give their "quack" of approval!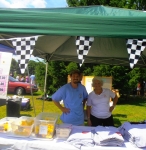 Some of our volunteers selling shirts and other souvenirs of the Duck Race.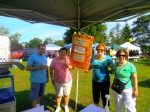 Volunteers assisting with our Sno-cone and refreshments stand on the day of the Duck Race.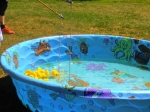 "Fishing for ducks."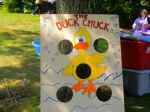 Children's games and novelties for all ages.