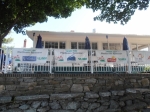 Banners are displayed at Foster Country Club to appreciate our sponsors.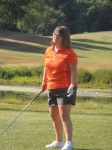 Erika Salvas tees off at the 27th Annual Gardner Johnson Memorial Golf Tournament.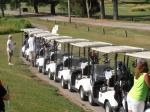 Carts line up to begin the tournament.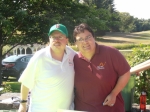 Jamie and Abby help to sell raffle tickets at the tournament.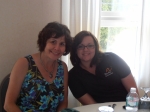 Staff attends the luncheon at Foster Country Club.